WPP opens the Prague campus | New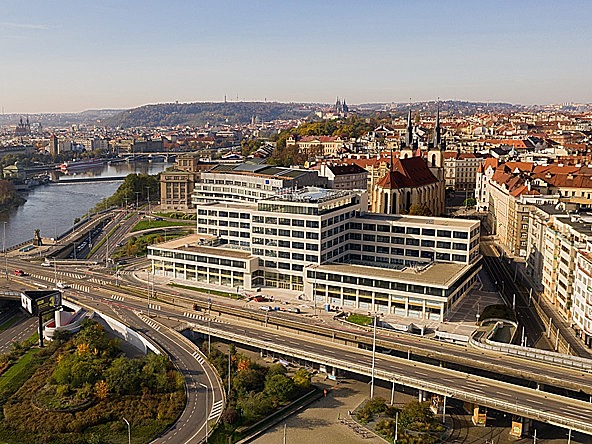 CZECH REPUBLIC – Advertising giant WPP has opened a new campus in Prague, Czech Republic, home to 12 WPP marketing and communications agencies.
The campus is located in a former First Republic palace on Bubenská Street, and WPP will be the building's first and largest tenant.
The building, which is owned by CPI Property Group, will house 1,000 marketing, advertising, media, public relations, data and research professionals.
The concept of the campus spaces was designed by BDG Architecture + Design – a WPP company – in collaboration with Arch.
The building's previous tenants include the electric companies until the 1950s and from 1948 to the 1990s, the public transport company, as well as the Neone music club until 2017.
The Prague campus follows recent WPP campuses opened in New York, Mumbai, Madrid, Milan and Amsterdam.
Mark Read, Managing Director of WPP, said, "We want to create modern, sustainable spaces that work better for our employees and give our clients easier access to the best of WPP's expertise and resources.
"Our new Prague campus is WPP's investment in the Czech market, providing cutting-edge works and social spaces that will encourage collaboration, inspire innovation and make it a destination for the creative industries.
David Lhota, Country Director for the Czech Republic at WPP, said: "We are proud to have been part of the rescue and revitalization of this world famous listed building.
"My vision is that the building be alive, that it be part of the local community and public space, and that it be an event and a meeting place for our industry. "