Ukrainian refugees volunteer to clean the streets of Prague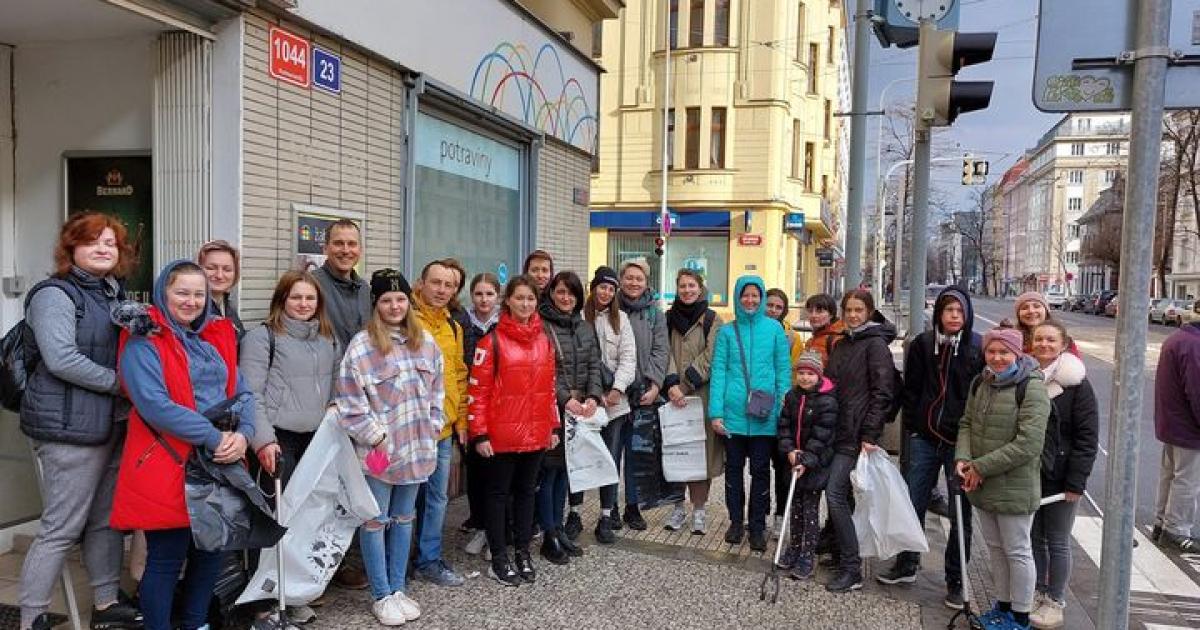 Ukrainian refugees volunteer to clean the streets of Prague
In doing so, they express their gratitude for the support they have received
A group of Ukrainians who fled their country and found refuge in the Czech capital expressed their gratitude to those who supported them during this time by cleaning the streets of two neighborhoods last weekend. Specifically, they met on April 9 at 10 a.m. to clean up Prague 7 and Prague 10.
Before organizing the event, the refugees contacted the mayor of Prague on January 7 Čižinský to share their plans. Touched by their kind gesture, Čižinský first explained that there was no need for them to organize such an event.
"I explained in vain to our new Ukrainian neighbors that we are grateful that their men, women, brothers, sisters, fathers and mothers are fighting for us and our freedom at this time in Ukraine. But they didn't give in." Čižinský wrote in a Facebook post.
In support of the organizers, Prague 7 then helped the volunteers by providing them with cleaning materials, such as bin bags, and by ensuring the collection of waste at the end of the event.
Bring people together
Although Ukrainian refugees organized the event, they were not the only ones involved in the cleanup as the Mayor of Prague 7 and several Czech citizens also participated. Additionally, a number of Russians also reportedly showed up, expressing their support for Ukraine and condemning Putin's actions.
"We organize the cleaning as a sign of gratitude for all our employees who received a wonderful welcome and invaluable help. We want to do at least something in return," explained Marija, the organizer of the event.
The volunteers plan to continue to express their gratitude in this way by organizing similar events in other places in the capital.