Preparing for Prague: Part 2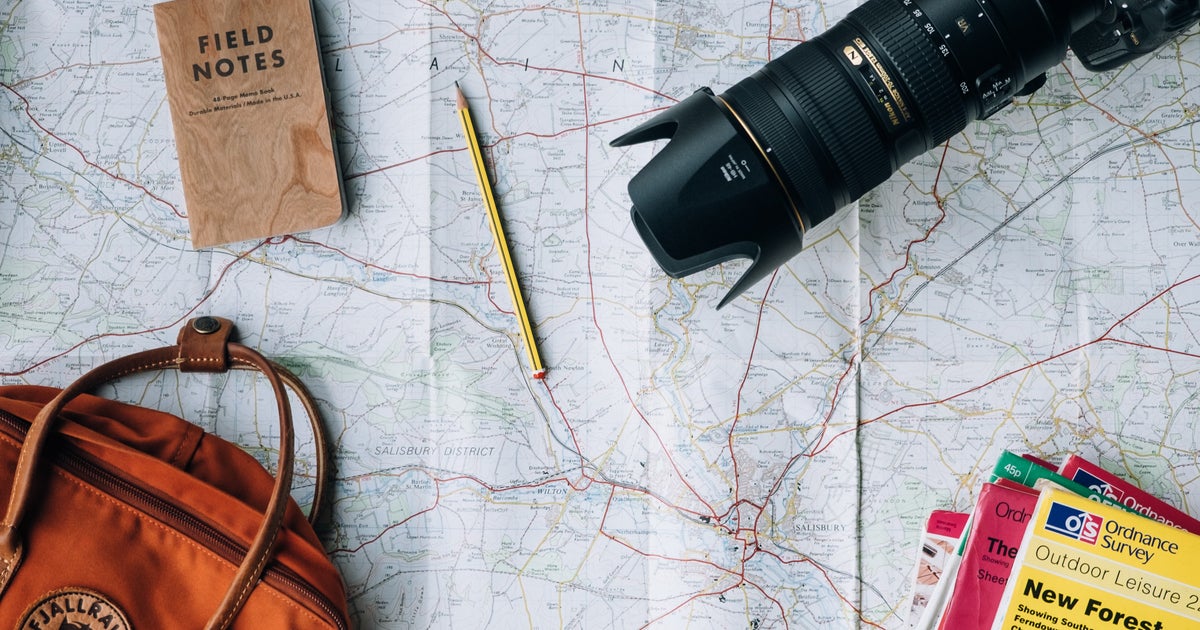 Time to start planning…eek!
Welcome to my study abroad series! In my last article, I previewed some of the preliminary steps to preparing for study abroad. Since then, I've been busy tackling some of the more concrete pre-departure steps to set myself up for success. Click here to read the first entry in this series for an overview of the application process, and keep reading for an overview of the more technical steps, such as filling out forms and selecting courses.
1. After accepting, start collecting information
One of the best things about our interconnected world is the depth of information available about almost everything under the sun. While information about your specific program depends on location, resources such as the Department of State, Centers for Disease Control (CDC), and country embassies have compiled essential information travelers should know before they depart. It's good to keep up to date with these sources for all things COVID and ensure you're on track for any pandemic-related requirements.
On a funnier note, this is also a time to start figuring out what makes your location unique and consider factors such as whether you want to host, cultural norms, and how to stay safe as a host family. studying abroad. It's also important to establish who your main contacts will be at home and while you're away. It's likely that your program's acceptance page will have all of this information in an easily accessible form, but if not, consider starting this process early and contacting all of the contacts provided. Either way, take notes! Whether it's on your computer, phone, or paper, you'll thank yourself later.
2. Fill out your forms
For me, this was one of the hardest parts of the process. As a detail-oriented person, I've been known to go over my forms again and again before hitting submit; however, with official forms like visas and passports, that might not be such a bad idea.
First of all, if you don't have a passport yet, register as soon as possible. Passports take time to obtain, and they are much more expensive if you decide to expedite them. It's a good option if you're worried about it arriving on time, but keep in mind that you'll need several documents to verify your identity. Obtaining your visa involves a similar process, and often you cannot apply for a visa without first possessing a valid passport. This should be your first step as soon as you enroll in a program.
Second, apply for your visa. This step is also location specific, as each country has different requirements. If you are an international student in the United States, check with your study abroad office to find out what this process looks like. Even if you're a US citizen, it's a good idea to maintain communication with your advisors. This is also a step you should start as soon as possible, as it often takes time and you will likely need to provide identification. During processing, take the time to review your visa limitations, so you have a better idea of ​​what is allowed and expected of you while abroad.
3. Plan your lessons
If you're like me, part of the reason you chose your program was the goal of its program. Hope this means there are some class options you are interested in! Although it may seem strange to enroll in courses in a different way, exploring the opportunities you have abroad is a great substitute. One thing that makes study abroad unique is that many courses have a field component or offer the opportunity to learn a new language in one's home country. It's a great option to consider when planning your semester or time abroad.
At the risk of sounding like a broken record, this is where checking with your advisors is essential! There was a lot I didn't know about the process until I met with my study abroad advisors, including how to transfer credits and the basics of my program. They may also have suggestions on what other students enjoyed while abroad. Whatever you do, try to research course information, be realistic about your own expectations, and don't be afraid to take a chance! You're probably only once abroad on a program like this, so if anything sounds interesting, feel free to dive into it.
4. Prepare your mindset
One of the things I love about my majors is that they've helped me develop a big-picture mindset. I know it will come in handy when I'm in Prague, but I'm still nervous about the culture and language shock that will likely ensue. Fortunately, apps like Duolingo or even basic YouTube videos can help with some preliminary language skills. Plus, immersing yourself in the culture before you go can help alleviate some of the initial surprise that comes from landing somewhere new. My plan for the summer is to listen to Czech music, research the culture, and maybe even watch a Czech show or movie (with subtitles, of course). While nothing compares to the learning that will take place during your time abroad, planning ahead can help you make the most of your experience even before you leave.
5. Enjoy the rest of the semester
Unfortunately, I'm writing this the last day before the finals start (I know, I'm procrastinating). That said, it really struck me that my time on campus was limited. As excited as I am for what fall will bring, I'm sad to leave behind my friends and the life I've built in Madison, even temporarily. The past few weeks have been spent enjoying every moment I have left on campus, because I know I will miss them when I'm gone. Take all of that into account, but also make sure you end the semester strong. The journey ahead is exciting, but there is still so much present to experience!
Although this list is not exhaustive, I hope it will help you prepare or consider going abroad. Stay tuned for my recap of my semester abroad in (gasp!) January 2023. Until then, Jděte na jezevce (Go Badgers)!