Prague will get a modern navigation system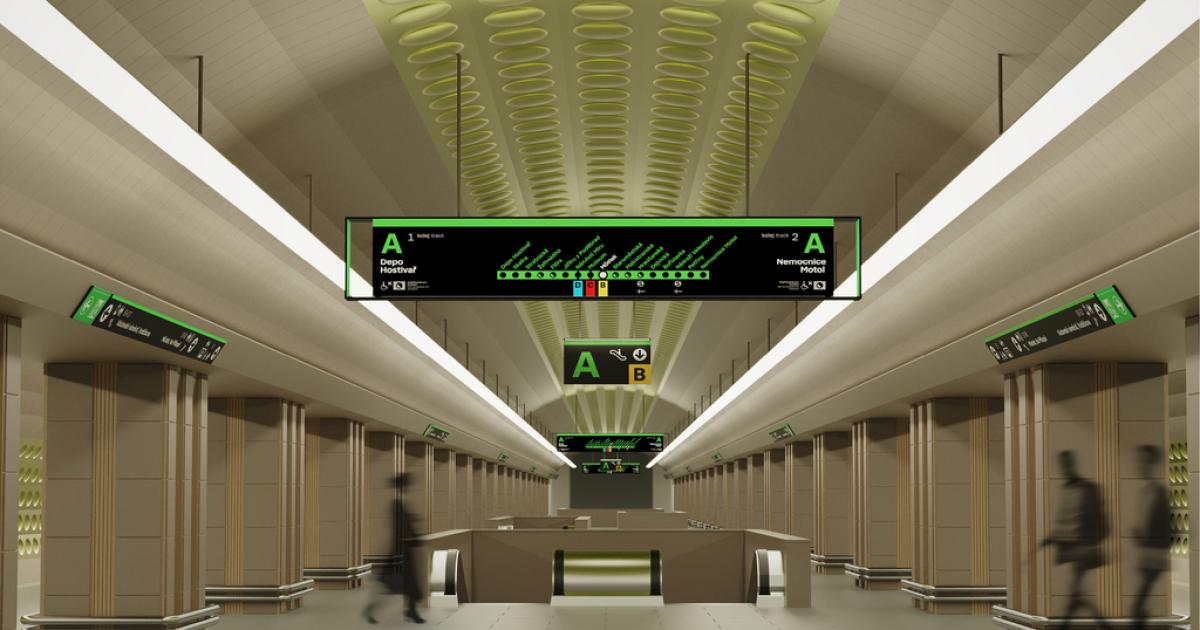 Prague will get a modern navigation system
See the designs of the new information panels in our gallery
On April 5, Prague Integrated Transport revealed that the Czech capital will soon have a new navigation system that will help residents and visitors move around the city more easily. In order to choose the most suitable design for the system, the city of Prague launched an international competition in September last year. Now, he announced that the Czech team, consisting of the Side2 graphic studio, the architects of the A69 studio and the Superior Type typographic studio, had submitted the best proposal.
Unify an old and fragmented system
The city's current navigation system is said to have its roots in the 70s and 80s. As such, it is now somewhat fragmented and outdated. Prague Deputy Mayor for Transport Adam Scheinherr commented on this, sharing that since the capital is constantly planning and developing new buildings and terminals as well as metro and tram lines, a new system is essential. Specifically, he noted that using the old system would be like "putting a compass in a new car instead of satellite navigation."
Deputy Mayor of Transportation Adam Scheinherr (Source: Adam Scheinherr on Facebook)
"I want everyone to always find information about their journey easily and not get lost unnecessarily. This happens, for example, when searching for the correct subway exit at complicated transfer points. […] The more transport options we offer on public transport, the clearer they should be. The basis is clarity, good visibility and up-to-date information. In terms of quality and design, Prague can finally be compared to world capitals such as New York and London," Scheinherr explained.
Are information boards still necessary?
IPR recognizes that many people may think there is no need for navigation systems in the 21st century because everyone can check directions and locations on their smartphones. However, according to the director of the IPR, Ondřej Boháč, the experience of other countries has confirmed that while one can indeed use their smart devices, they use city information boards to ensure they are indeed heading in the right direction.
The capital will test the new system this summer. It will then seek the opinion of citizens at the end of the year before officially starting its installation in 2023.