Prague will build a floating heliport on the Vltava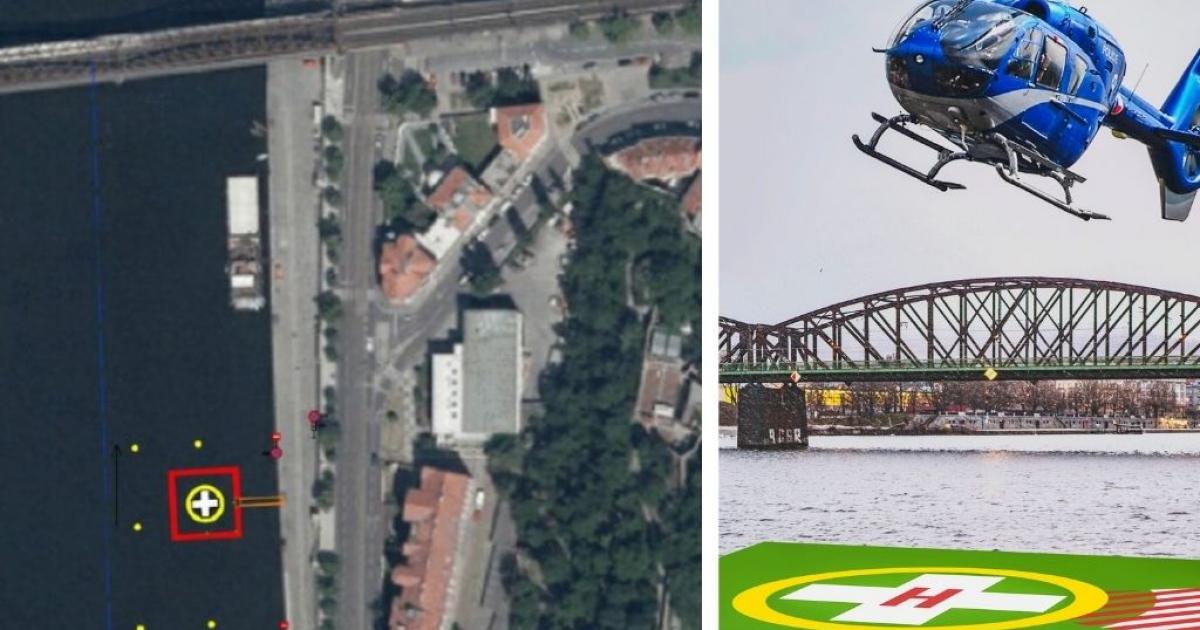 Prague will build a floating heliport on the Vltava
It will serve as a landing site for air rescue services
On January 31, the Czech capital announced that it would continue with its project to build a heliport on the Vltava river. The heliport, according to the city of Prague, will function as a landing site exclusively for air rescue service.
Finding a safe place
At present, the Prague General University Hospital (VFN) does not have a suitable heliport where air rescue services can transport patients requiring urgent assistance. Commenting on this, VFN director David Feltl explained that helicopters are currently landing at Zítkovy sady near Palackého náměstí.
However, this the site was found to be inappropriate and dangerous because cultural events and markets often take place there. With the construction of a new landing site, Zítkovy sady Park will then be able to return to its previous state, welcoming more visitors.
It is important to note that the heliport on the Vltava River will be only be a temporary solution because VFN plans to build a landing site for the air rescue service on the roof of the hospital in the next ten years. Moreover, VFN will not be the only hospital that will benefit from the floating helipad since the Institute for the Protection of Mother and Child in Podolí will also have access to the landing site.
Respond to reviews
In a press release, Councilor Jan Chabr acknowledged that Prague residents and tourists could criticize the municipality's decision to use the Vltava River as a landing site. Specifically, Chabr said:
"I am aware that the quays are above all a place of leisure for local residents, and we will of course emphasize this aspect during its ongoing revitalization. The issue of establishing a helipad is something that may cause some controversy, but what else should take precedence over recreation and fun than saving lives.
Prague Mayor Zdeněk Hřib echoed the statement, saying the municipality had tested several alternative sites before concluding that a heliport in the Vltava was the most suitable. The construction of the new landing site cost about CZK 10 million (more than EUR 413,000).
The municipality hopes install the heliport by the end of the year.