Prague sets up information tents for refugees arriving in the city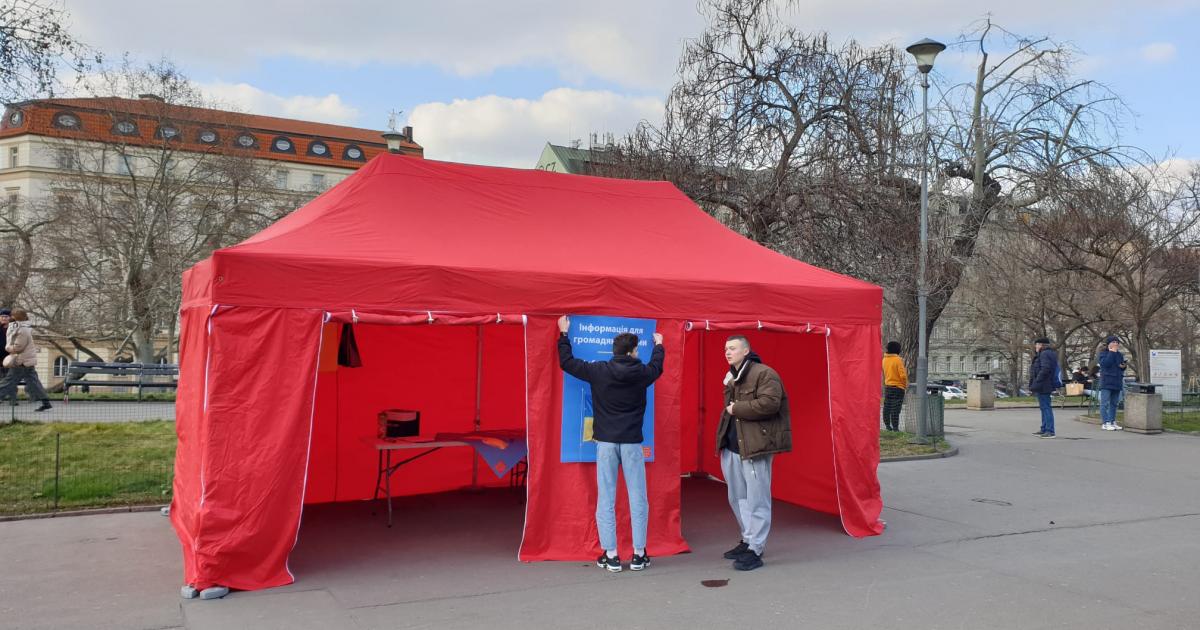 Prague sets up information tents for refugees arriving in the city
Volunteers distribute leaflets with important information in Czech and Ukrainian
On February 27, the Czech city of Prague set up information tents where Ukrainian refugees can talk to volunteers and receive advice on their next steps. 10 a.m. to 10 p.m. dailytent workers will distribute leaflets with contact details and important information in Czech and Ukrainian.
Information leaflets (Source: City of Prague on Facebook)
Improve support
For now, the municipality has set up 2 tents to Prague main train station and Florenc bus station. Depending on the situation in Ukraine, the capital could later add more tents at key locations in the city and increase their working hours ensure that refugees receive the assistance they need.
Over the next few days, the capital will also establish a special assistance center at the Municipal Library in Prague. There, representatives of rescue services, insurance companies and other institutions will help Ukrainian citizens find accommodation and access medical or social assistance.
Encourage tolerance
In a press release, the City of Prague further revealed that it ready to welcome the first wave of refugees because the capital can currently offer approximately 3,000 free beds. In addition to this, residents who want to lend a hand to those fleeing war can fill out a form on the municipality's website and offer to house people in need.
Prague Mayor Zdeněk Hřib addressed the city's residents in a press release, encouraging them to showing compassion in this difficult time:
"I would like to call on all residents to show kindness and tolerance, both to Ukrainians themselves and to Russian families who have lived in Prague for a long time and who distance themselves from Putin's totalitarian establishment. Personal perseverance in solidarity will have to be demonstrated over the long term. It is likely that this nightmare will not simply end.