Prague reveals design plans for Vltava Philharmonic Hall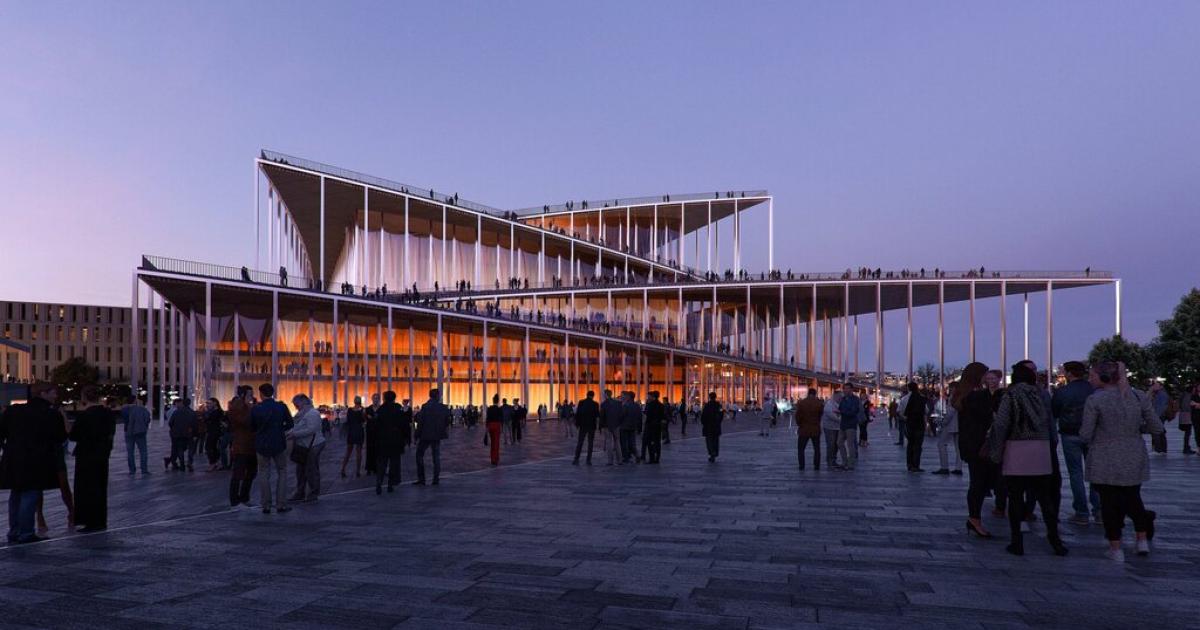 Prague reveals design plans for Vltava Philharmonic Hall
The Danish studio Bjarke Ingels Group has won the international architecture competition
Last year, the Czech capital announced an international architectural competition for the Vltava Philharmonic Hall. This week, the Institute of Planning and Development (IPR) revealed that the Danish studio Bjarke Ingels Group (BIG) had submitted the best proposal and the best design.
Design by BIG (Source: IPR)
What will the new building look like?
According to a press release, BIG's design envisions the construction of three halls, a creative center for the Prague Municipal Library and a single roof. Expanding on this, the studio is looking to add a rooftop cafe or restaurant and allow people to access the terraces without having to enter the building. Commenting on this, Prague Mayor Zdenek Hrib shared:
"The winning design was my favorite from the start, mainly because it comes with something that we don't have yet in Prague. The place will stretch from the river to the roof – the the terraces of the Philharmonie will be accessible to the public directly from the adjacent square, so that everyone can enjoy the building – even those who are not classical music fans.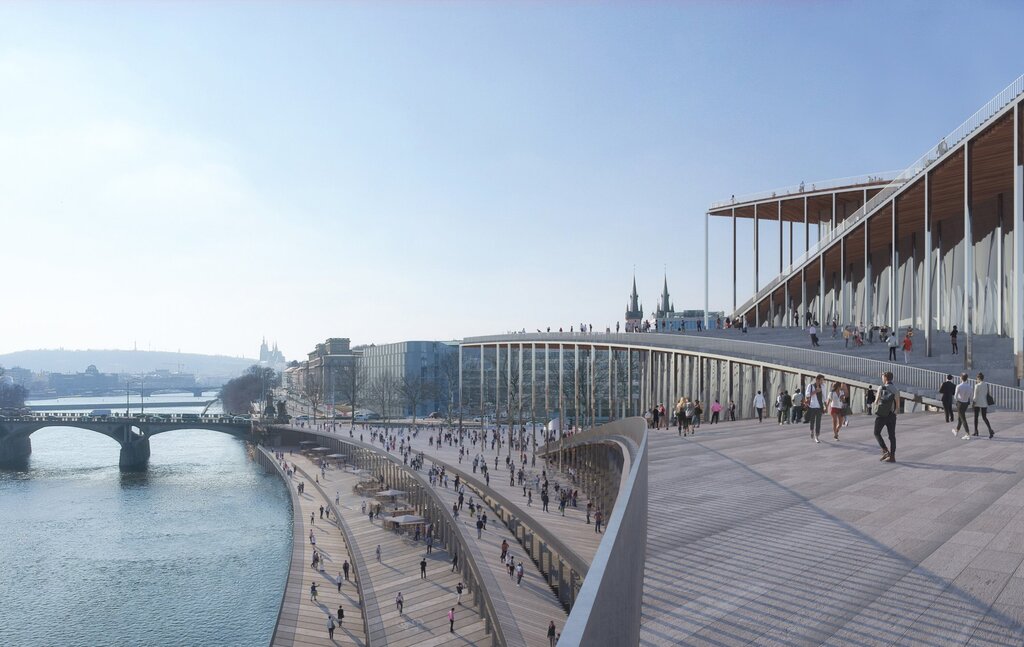 The terraces of the building (Source: IPR)
Transform the capital in 3 ways
Mayor Hrib further explained that the municipality had three distinct objectives when launching the competition. First, he sought to make the area around Vltavská metro station more attractive. Second, it aimed to attract tourists interested in culture instead of just "cheap booze". Third, he wanted make way for more modern and contemporary architecture.
"According to the Danish studio BIG, the Vltava Philharmonic will become the lively center of life in Vltavská – a new urban park will be located on the east of the building, the south side will open access to water, a square will be created on west and a view of the new Bubna-Zátory. The building itself will be accessible to all interested parties and at all levels," explained the president of the competition jury, Michal Sedlacek.
The building will be completed and ready to open its doors in 10 years, in 2032.