Gallery: The renovation of the Clam-Gallas Palace in Prague is nearing completion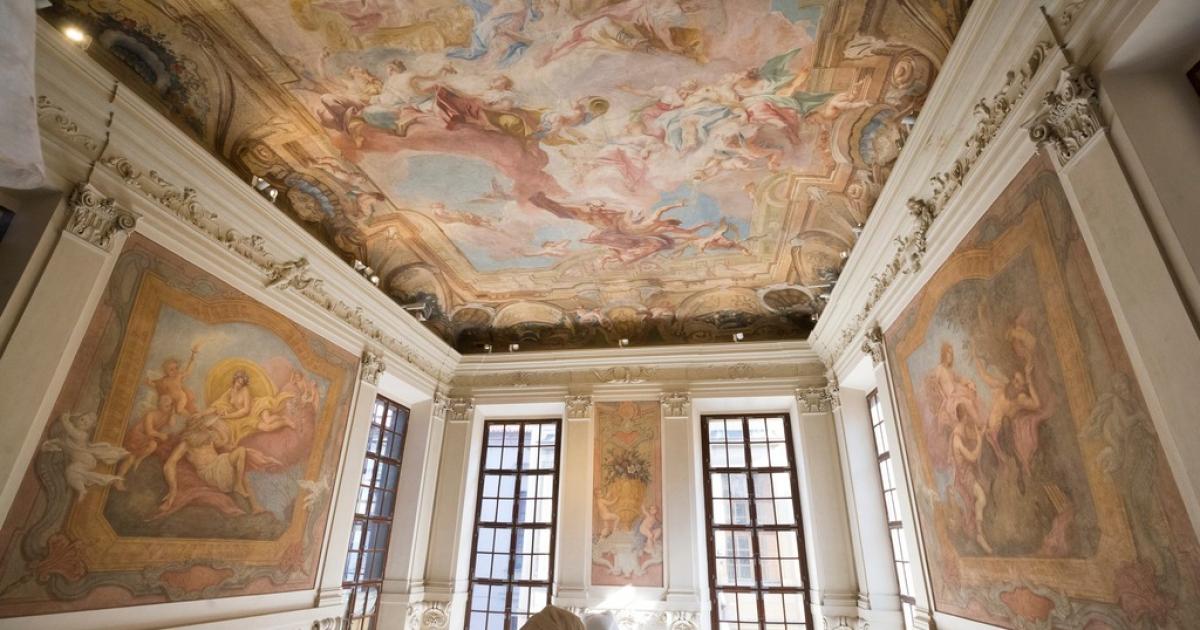 Gallery: The renovation of the Clam-Gallas Palace in Prague is nearing completion
It will become fully accessible to the public this summer
After three years of major repairs, Prague is about to complete the renovation of the Baroque building Clam Gallas Palace. According to the Czech capital's website, the palace once housed the highest social classes of the Viennese court, with composers like Wolfgang Amadeus Mozart and Ludwig van Beethoven would have played there.
Councilor for Culture and Tourism Hana Třeštíková commented on the significance of this, sharing that the palace and Mozart's legacy strengthen the position of Prague "on the cultural map of Europe". Going further, Třeštíková said:
"We [Prague] certainly have something to offer in the field of classical music. Czech history is proud of names such as Josef Mysliveček, Bedřich Smetana, Leoš Janáček and many others. We will be very happy if we manage to turn this rich potential into a concrete result.
According to the capital, the the renovation work is expected to cost around CZK 460 million (more than EUR 18 million) and be completed by this summer. After that, the palace will become fully accessible to the public. The Prague City Museum will set up an exhibition space next to a café, restaurant and souvenir shop. Other parts of the Clam-Gallas Palace will remain reserved for social and cultural events.
Expanding on this, Třeštíková revealed that the municipality is in close contact with the organizers of the two biggest music events in Salzburg to discuss future cooperation which could lead to the creation of a world-class music event.