Full flight marks Delta's return to the United States from Prague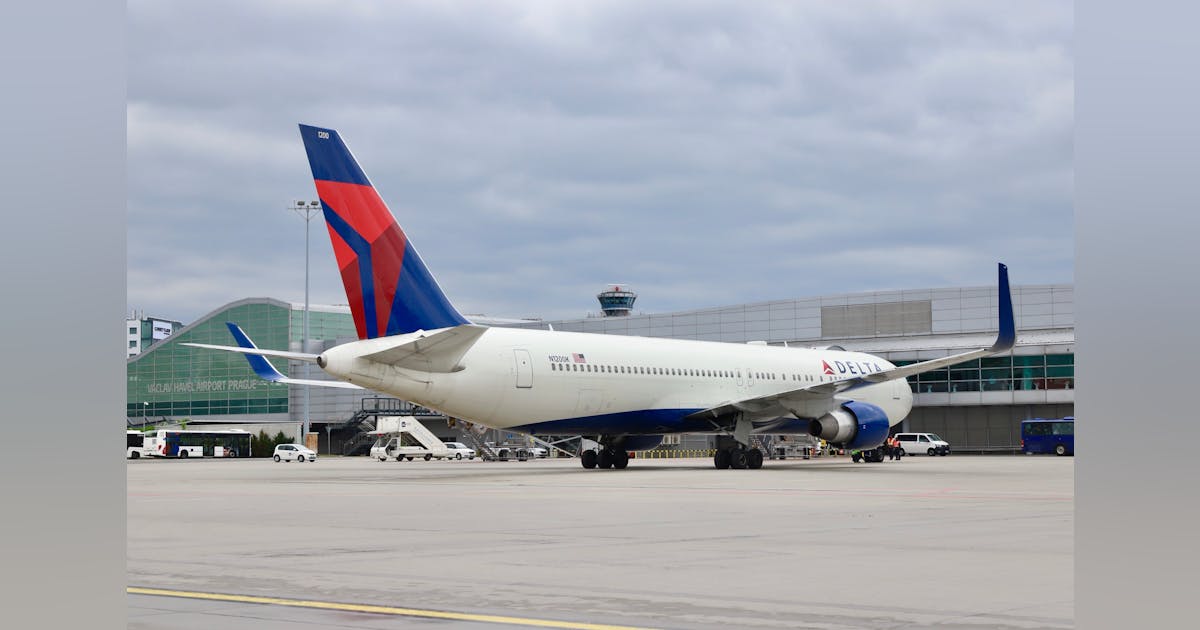 Delta Air Lines landed at Václav Havel Airport in Prague, restoring the only nonstop service between the Czech Republic and the United States. Inbound and outbound flights operated near capacity, showing demand for this route — Delta's first in more than two years.
"We are delighted to return to Prague today for the first time since 2019 and the full flight shows the demand for travel to this beautiful city," said Thomas Brandt, regional sales manager for Delta, who flew on the service. from New York. "The removal of all covid entry requirements last month had a positive impact on bookings. We look forward to a successful summer season linking Prague to New York and beyond, while supporting our respective tourism economies.
In 2021, the United States was the largest non-European inbound source market to the Czech Republic with 44,000 visitors, according to data from the Czech Statistical Office. In 2019, nearly 600,000 Americans visited the country.
"The resumption of direct flights to New York, which was one of the most attractive long-haul destinations from Prague in 2019, is great news," said Jiří Pos, Chairman of the Board of Directors of the Prague airport. "This will be particularly appreciated by Czech passengers, who after a two-year break will enjoy a convenient and fast connection to the US East Coast.
Before boarding, customers were treated to a carnival atmosphere, enjoying refreshments and a cake cutting ceremony.
Here are three things to know about Delta's new service to Prague:
For customers looking to travel beyond New York, Delta offers same-day connections to 42 U.S. cities from its JFK hub, making it easy to connect with friends, family and co-workers. The airline has more flights from Europe to New York-JFK than any other carrier and has a total of 190 flights taking off daily this month. All Delta flights from the Czech Republic are operated in conjunction with its joint venture partners Air France, KLM and Virgin Atlantic.
More flights, more comfort
Delta flights will be operated by Boeing 767-300, with 25 Delta One Business Class seats and 35 Delta Comfort+ seats and 165 Main Cabin seats, offering more choices to meet all needs and budgets. Delta One offers increased privacy and direct aisle access, plus SkyPriority airport benefits for smoother ground service. Customers traveling onboard Delta One will also enjoy updated services, including more pre-takeoff beverage options, new cocktail bites, a three-course chef-prepared meal, and decadent desserts including an ice cream sundae. to build yourself.
Meanwhile, free on-demand entertainment is available throughout the aircraft, while mobile messaging is available free of charge via onboard Wi-Fi with additional features available for purchase.
More attention to sustainability
Delta continues its long-term commitment to sustainability through the introduction of new in-vehicle products. At Delta One, new amenity kits produced by Mexican clothing brand Someone Somewhere use locally sourced and regenerated cotton and eliminate five plastic items, including zippers and packaging. Delta One customers can also sleep comfortably with sustainable bedding, made from 100% recycled plastic bottles, while meals for international customers in the main cabin are served with new crockery made from biodegradable material, bamboo cutlery and a premium paper doily.