Foreign Minister Wu denounces authoritarianism in Prague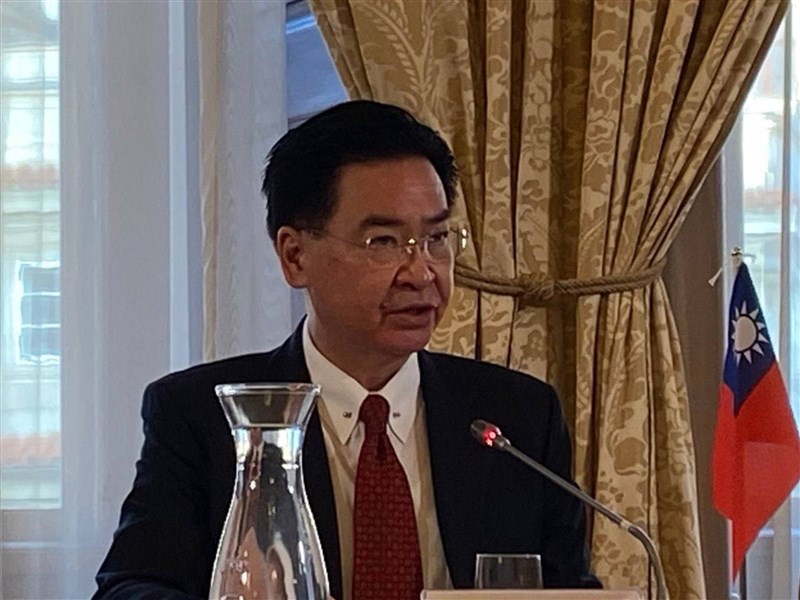 Prague, Oct. 27 (CNA) Taiwan is willing to share its experience of economic and technological developments with like-minded countries to form "a force for good" against threats posed by authoritarian regimes, Foreign Minister said Joseph Wu (吳 釗 燮) at Wednesday from Prague.
Wu began his speech at a seminar hosted by the Czech Academy of Sciences and Czech think tank Sinopsis praising the achievements of the late President Václav Havel, noting that the shared values ​​of freedom and democracy inspired by his heritage have closely linked Taiwan and the Czech Republic. .
At the seminar under the theme "Towards a Productive Relationship: Engaging with Taiwan in Multiple Areas," Wu said it was important to discuss the future of democracy.
"Taiwan is on the front line in the face of assaults by authoritarianism. Many European countries are facing a similar situation," he said.
Although "the combination of new technologies and social media has enabled citizens around the world to voice their opinions", it has also enabled "enemies of democracy" to become "more and more daring and outspoken", he said. Wu said.
"Our authoritarian neighbor claims that Taiwan is part of it and must be taken back, by force if necessary. He also tries to cut off our friends and our participation in international organizations to force us to be alone," added the foreign minister. .
Taiwan is receiving more support in the world, Wu said, citing Taiwan's mention in high-level joint statements, such as those made by the United States, Japan, South Korea and other countries, and by the Group of Seven (G7) countries and the European Union after their recent summits.
"As Taiwan and Europe face similar challenges posed by authoritarianism in areas such as the disinformation campaign and hybrid warfare, we are also working increasingly closely with each other on how deal with it, "Wu said.
He highlighted the Global Cooperation and Training Framework (GCTF), a program created by Taiwan and the United States in 2015 to address global issues of mutual concern, as a way for more European countries to work with Taiwan.
Wu noted that Japan and Australia have become full members of the GCTF, while a number of European countries have co-hosted workshops under the program.
"Democracies around the world must cultivate solidarity and shared vigilance," he said, in order to "better protect themselves from the bullying of authoritarianism".
"As a reliable and successful economic and technological partner, Taiwan is able and willing to play a proactive role in this long-term effort, and is ready to cooperate with all EU member states," the minister said.
Wu closed the speech by thanking the central European country for hosting a Taiwanese trade delegation, which also visited Slovakia and is now in Lithuania.
He also thanked Czech Senate Speaker Miloš Vystrčil, who led a delegation to Taiwan last year, despite protests from China.
"I am happy that Taiwan and the Czech Republic are building on this solid foundation, working together to shape our world into a world that we will jointly defend," Wu said.
The Foreign Minister arrived in Prague on Wednesday after completing the first leg of his European trip to Slovakia.
After his speech at the seminar, he visited the Czech Senate and received a silver medal from Vystrčil for deepening ties between the two countries.
Wu was due to meet with the mayor of Prague Zdeněk Hřib, who visited Taiwan with Vystrčil last year, later in the day.