Estonia Tops Emerging Europe Investment Promotion Survey; Prague wins business-friendly city title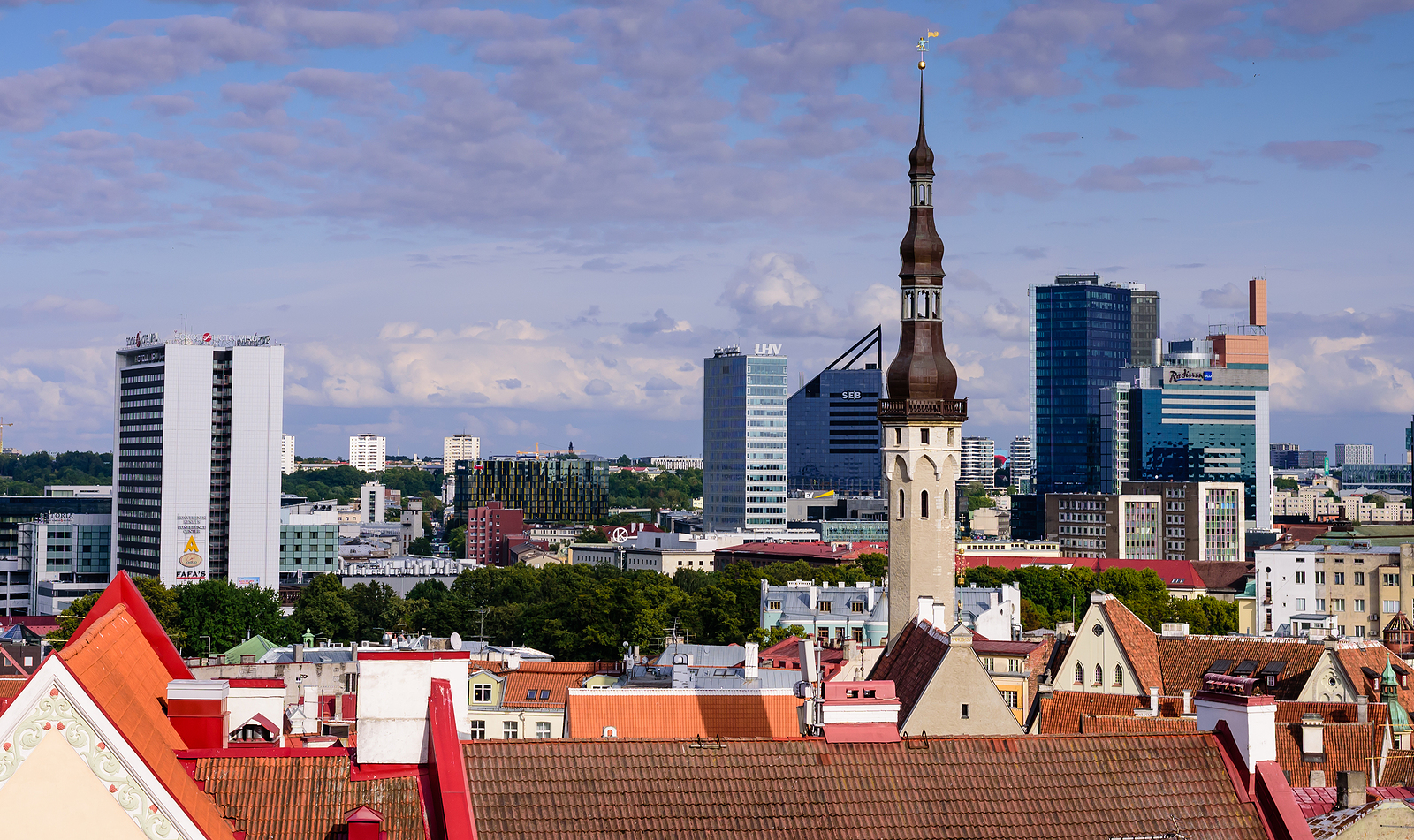 Estonia's investment promotion agency has once again set the standard for other countries in the emerging region of Europe to follow, while the Czech capital, Prague, has been named the most business-friendly city in the region.
For the third consecutive year, the Estonian Investment Promotion Agency has topped the annual Emerging Europe Investment Promotion Survey.
As part of its awards program, Emerging Europe has been studying since 2018 how the region's 23 national investment promotion agencies (IPAs) communicate their value proposition and how they use their digital channels to draw the attention of potential investors to the various business opportunities offered. by key sectors.
Lithuania again took second place, Czechia in third, overtaking Ukraine which fell to fourth place. Latvia completes the top five.
"Estonia is now well known in much of the world for its digital expertise, expertise that the country has been leveraging for several years to promote itself as an investment destination," says Andrew Wrobel, Founder and Managing Partner of Emerging Europe.
"The Estonian Investment Agency is innovative, creative and hugely supportive of potential investors, and the fact that it once again topped our survey suggests that it is not resting on its laurels. It continues to impose high standards, aware that its national brand is increasingly powerful. While other countries are making excellent progress, which is good to see, they still have some catching up to do.
Ukraine's position in the rankings, although one place below its 2021 third-place finish, is nonetheless remarkable given the Russian invasion of the country, and proof, says Wrobel, that the country remains open to business.
"There are still investors watching Ukraine, especially its IT sector which has shown remarkable resilience."
Prague leads the ranking of business-friendly cities
The Czech capital, Prague, has meanwhile been named the most business-friendly city, topping this year's Business-Friendly Perception Index after being chosen by a jury of more than 100 global FDI experts. , site selection consultants and location analysts who were independently asked about their views on the 100 cities in emerging Europe with populations over 200,000, as well as the capitals of Montenegro (Podgorica) and Kosovo (Prishtina ), where the population is less than 200,000.
Last year's winner Łódź slipped to second place, with Ljubljana retaining third place. Budapest and Warsaw complete the top 5.
"Prague may at first glance be the obvious choice given its high quality of life and prime location in the very heart of Europe, but this is the first time the city has topped our ranking," adds Wrobel.
"What's interesting though is that in the individual categories there are a number of different cities that take the top spot, which leads us to believe that there is in fact no perfect city in the region of emerging Europe."
Budapest has the strongest brand in the region, Belgrade the highest level of economic potential, Łódź the best business climate and Kyiv the best talent pool.
Cluj-Napoca leads in the development of smart cities, Warsaw in infrastructure and connectivity, and Poznań offers the best support for local authorities.
"A lot of cities now have a lot to offer, and that's great both for emerging Europe as a whole and for companies looking to relocate to the region. They really are spoiled for choice," adds Wrobel.
The Future of Emerging Europe Awards 2022 is the fifth edition of a program that showcases the best of the Emerging Europe region: individuals, public and private organizations as well as projects and initiatives.
The 2022 awards ceremony will take place in Brussels on June 23.
One winner of this year's awards has already been named: Maia Sandu, President of Moldova, who in March was named Public Figure of the Year for Emerging Europe.
---
Full investment promotion survey results:
General classification
Estonia
Lithuania
Czechia
Ukraine
Latvia
Georgia
Moldova
Romania
Belarus
Poland
Validity of information
(Tie) Czechia, Georgia, Latvia, Ukraine
Support and community building
Estonia
(Tie) Belarus, Lithuania
Online presence and ease of use
(Tie) Georgia, Lithuania, Ukraine
Innovation and creativity
Estonia
Lithuania
(Tie) Belarus, Bulgaria, Croatia, Czechia, Georgia, Latvia, Moldova, Ukraine
Response to current developments
Czechia
(Tie) Croatia, Estonia, Moldova, Slovakia, Ukraine
---
Full results of the business-friendly perception index:
General classification
prague
Lodz
Ljubljana
Budapest
Warsaw
Vilnius
Kyiv
Krakow
Cluj Napoca
(Tie) Bucharest, Tallinn
Mark
Budapest
Krakow
Tallinn
Economic potential
Belgrade
Kyiv
Debrecen
Business climate
Lodz
Tbilisi
Vilnius
talent pool
Kyiv
Bucharest
Belgrade
Smart city development
Cluj Napoca
Tallinn
Sofia
Infrastructure and connectivity
Warsaw
prague
Wrocław
Quality of life
prague
Ljubljana
Budapest
Support for local authorities
Poznan
Lodz
Kyiv
---
Unlike many news and information platforms, Emerging Europe is free to read, and always will be. There is no paywall here. We are independent, not affiliated with or representing any political party or commercial organization. We want the best for emerging Europe, nothing more, nothing less. Your support will help us continue to promote this magnificent region.
You can contribute here. Thanks.