€5,300 EPT Main Event | PokerStars EPT Prague 2021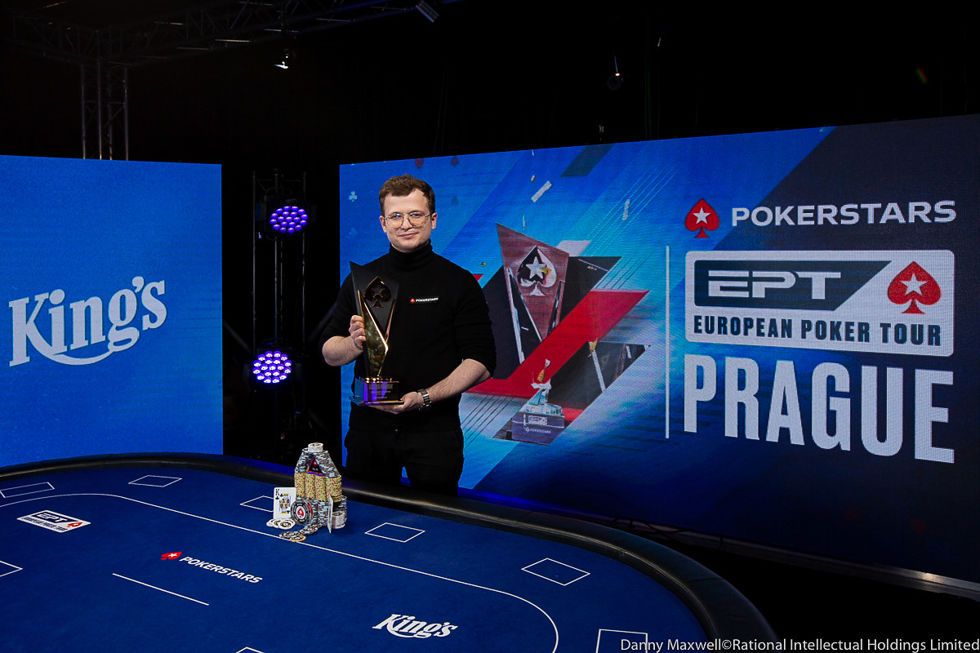 The return of the PokerStars European Poker Tour (EPT) on European soil was a resounding success and the €5,300 Main Event from King's Casino at the Hilton Hotel in Prague concluded. On a field of 1,190 entries, Grzegorz Glowny defeated Andrea Cortellazzi head-to-head to claim most of the Prize pool of €5,771,500.
For the win, Glowny got a salary of €692,252 and the first post-pandemic EPT Main Event title. The first four finalists all won career-best prizes and agreed to an ICM deal on the second attempt after initial negotiations failed. Notably, it was Glowny who turned down the deal and became the short stack to stage a successful comeback afterwards.
The story of the Glowny winner is very reminiscent of his compatriot's victory Piotr Nourzynski at Barcelona 2018, who qualified online at PokerStars while traveling in South America with his fiancé. Similarly, Glowny secured entry into the Main Event via a €530 satellite and scored the biggest cash of his career. On his way to victory he was backed by a loud rail including his partner and became Poland's fifth EPT champion.
Among the last four who agreed to a deal with ICM were also Symeon Alexandridis and Gab Yong Kimthe latter of which locked up the biggest prize money but was the first to leave afterwards. Armin Rezaei became the first victim on the last day followed by Demetrio Caminita.
Former EPT champions Dimitar Danchev and Hossein-Ensan were eliminated on the penultimate day, missing out on the chance to become the third double champion in the popular live poker series.
EPT Prague 2021 Final Table Results at €5,300
| Place | Winner | Country | Price (in EUR) |
| --- | --- | --- | --- |
| 1 | Grzegorz Glowny | Poland | €692,252* |
| 2 | Andrea Cortellazzi | Italy | €579,420* |
| 3 | Symeon Alexandridis | Greece | €497,278* |
| 4 | Gab Yong Kim | South Korea | €622,610* |
| 5 | Demetrio Caminita | Italy | €245,870 |
| 6 | Armin Rezaei | Austria | €181,800 |
| 7 | Teun Mulder | Netherlands | €138,570 |
| 8 | Valentino Konakchiev | Bulgaria | €98,750 |
*The last four players agreed to an ICM deal and went on to play for €110,796 and the trophy
When asked if he could put words to what had just happened, Glowny was quite upset: "Absolutely not. It's too much. I'm too tired to think otherwise. It's obviously a huge win."
Glowny remarked that the pressure on the final table was very high but he was able to stay focused. He also mentioned a difficult spell when he lost the card and became the short stack. It wasn't unfamiliar territory for Glowny over the past few days as he was a short stack near the currency bubble and even fell to as little as four big blinds on Day 4.
After early negotiations failed, Glowny was on the ropes again but scored a decisive brace through chip leader Kim.
"I ran Ace-Jack against Ace-King. I don't even know if it was even a decent move or not and I got lucky. After that my confidence was back. So, yeah, for the most part, I think I was able to be focused," Glowny said with a smile on his face.
He has been playing poker for a few years and has mainly focused on the online poker arena. In what became his first EPT Main Event, Glowny tasted success in the most remarkable way.
"Live tournaments are a completely new thing," he said, but he will definitely continue to participate in live events from now on after such an incredible experience.
Last day action
After a topsy-turvy day the day before, South Korean Kim entered the final day in the lead and held onto it through the early stages. Glowny then rose to the top of the leaderboard after knocking out Rezaei with a suited ace-king against a suited ace-queen in a preflop contest. He was also responsible for eliminating Caminita after winning a "fake flip and go" with pair five-on-eight-six suited.
From there, the action became somewhat wary and Alexandridis stayed with a shorter stack. Talks about the deal broke out during the break, but it was Glowny who refused and the action continued. The next level saw the rise of the Greek while Glowny became the short stack only for the tables to be reversed once more.
When the final four contenders agreed to hand out numbers, the action and atmosphere at the table visibly relaxed. Alexandridis went from short stack to chip leader in quick succession and Cortellazzi then doubled him to take control. The Italian knocked out Kim with a flush returned against two pair to become the runaway chip leader.
Glowny twice doubled through Alexandridis and then finished the job he had started when a dominated ace arrived to knock out the Greek in third place. This set the stage for an exciting duel in which Cortellazzi regularly mixed up his strategy and used open shots as his weapon. It finally backfired he pushed with an ace and Glowny held with pocket queens to take an overwhelming lead, the tournament then ended in the next hand.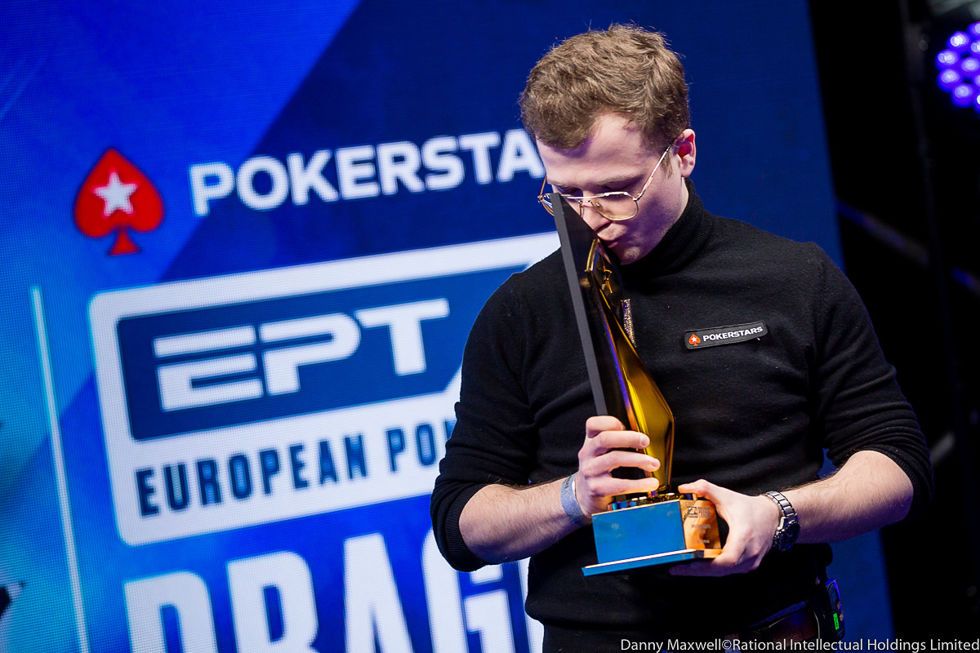 This concludes a successful return for PokerStars to the live poker scene in Europe with its flagship EPT series, which should have its next leg in just over a month from now. The €1,100 Main Event Eureka and €2,200 High Roller Eureka set new records in the Czech Republic and the €5,300 Main Event missed just three entries to achieve the same feat. From April 28 to May 7, 2022, the Casino de Monte-Carlo will once again be the venue for the Côte d'Azur.