A busy day of commemorative events and demonstrations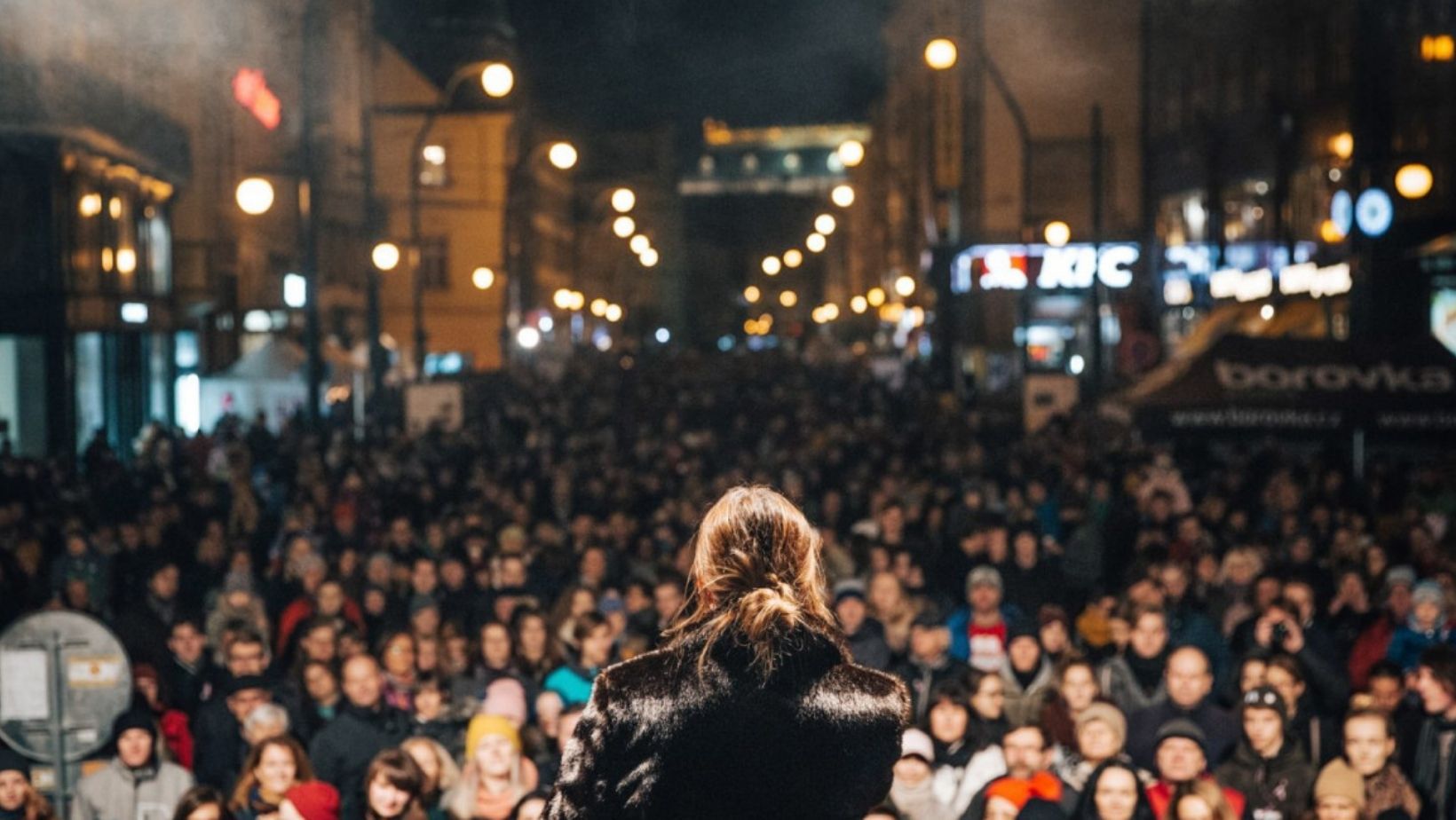 November 17 is a national holiday that will commemorate the 32sd anniversary of the Velvet Revolution, known as the Day of Struggle for Freedom and Democracy and International Student Day.
Czech National Day, also known as International Student Day, not only marks the velvet uprising in 1989 but also the student demonstrations in 1939.
Large celebrations and events are traditionally held all over the country, mainly in the capital Prague, which was the site of historic events in 1939 and 1989.
This year, events will also commemorate 10 years since the death of dissident and former President Václav Havel.
Events will start at 9:00 am with a commemorative event at the Hlávek dormitory, followed by a reverent act on Žitná Street.
The event center and the main venue will be in the middle of Národní třída, which played an important role in the events of 1989, where citizens can place candles, wreaths and flowers.
This year, Korzo narodni is also preparing numerous educational and artistic installations as well as an indoor program, where it will offer debates, talk shows and theatrical performances.
The program was designed so that visitors do not congregate in crowds, but rather can walk at safe distances along the entire length of the street.
Dozens of buildings in the colors of the state will be lit up across the country and at 5:11 p.m., the song Prayer for Marta will be heard.
The tenth anniversary of the jubilee this year awaits a satirical carnival parade through Prague with the motto The power of midnight.
In addition to this, the prestigious Nation's Memory Award ceremony will take place at the National Theater in Prague, which recognizes personalities who have proven in their lives that honor, freedom and human dignity are not just empty words.
The end of the party will traditionally take place on Wenceslas Square in Prague with a Concert for the future, which will be attended by dozens of artists and lecturers who will commemorate the 10th anniversary of the death of Václav Havel.
The holiday will also see many demonstrations and political events taking place throughout the day.
With the slogan The Road to Change – You are the key to democracy, the Million Moments for Democracy association is preparing a mass event at 1:30 p.m. on the old town square.
At the same location, there will be protests at 3:00 p.m. against coronavirus restrictions.
If you are going to one of the events scheduled for November 17, be prepared to wear a respirator, keep the distance, and not congregate in large groups. Also have proof of your immunity.
Facebook notice for the EU!
You must login to view and post FB comments!